A Dual Diagnosis
"The comprehensive care I received at UK Markey not only focused on treating my cancer, but their team also saw me through some of the most challenging personal moments I have ever experienced."
The Faces in the Fight Against Cancer
Behind every diagnosis is a person with a story. As the only NCI-designated cancer center in Kentucky, we're committed to fighting alongside each patient, through triumph and tragedy. Here's how your support is helping to change outcomes for patients and is making UK Markey the place where Kentucky comes to beat cancer.

Markey Women Strong News & Updates | Issue 5 | March 2022
Catch up on the latest in the Markey Women Strong program and hear from our 2021 researchers one last time.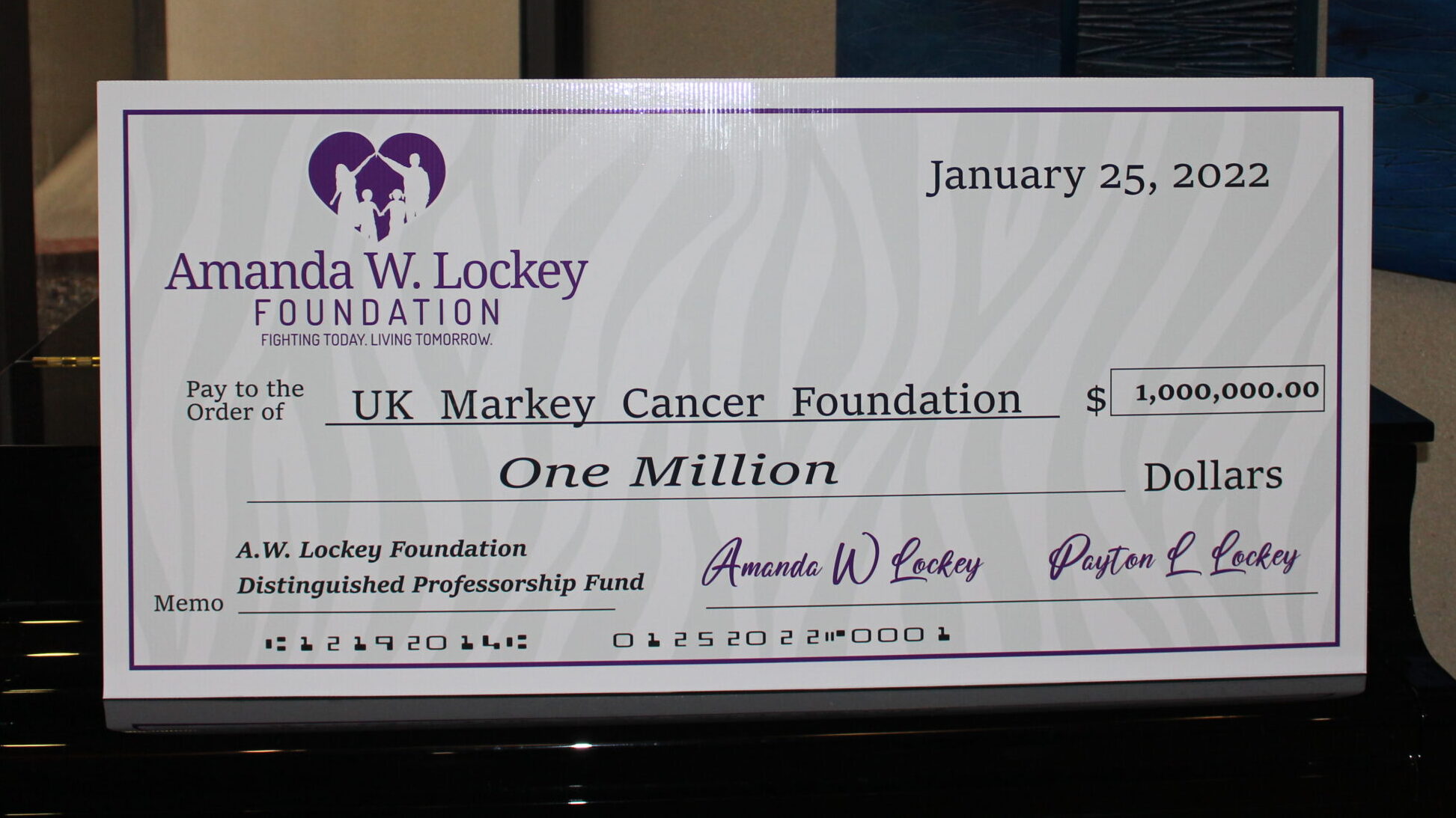 The First U.S. Distinguished Professorship in Neuroendocrine Tumor (NET) Research Funded through University of Kentucky Markey Cancer Foundation
Markey Cancer Foundation President, Michael Delzotti, receives check for $1million, alongside donor, Payton Lockey of the Amanda W. Lockey Foundation, and Dr. Lowell Anthony, whose work in Neuroendocrine Tumor research this donation will support. LEXINGTON,…

Markey Women Strong News & Updates | Issue 4 | December 2021
We take a look back at the Markey Cancer Center's successes in research in 2021.
News & Updates

Markey Women Strong News & Updates | Issue 3
Get to know your 2021 Markey Women Strong Distinguished Researchers: Dr. Emilia Galperin and Dr. Luksana Chaiswing
Read More ›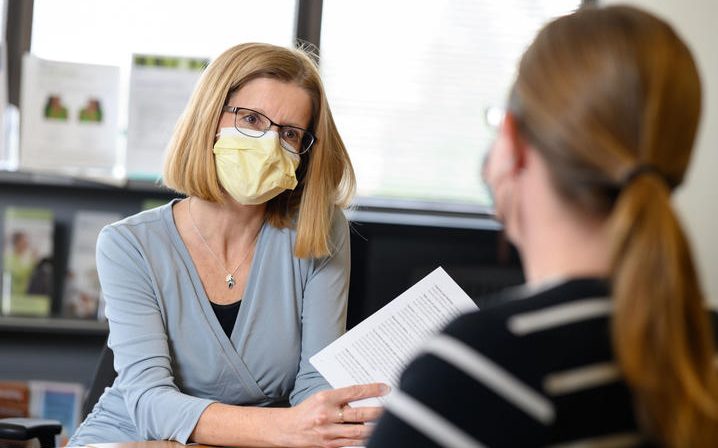 Local Hotel Group Offers Lodging to Markey Cancer Center Patients During Pandemic
When the Hope Lodge had to close at the beginning of the pandemic, the UK Markey Cancer Foundation and Markey Cancer Center worked with Rainmaker Hospitality who donated more than 1,000 nights' stays to cancer patients, caretakers and family members.
Read More ›