A Dual Diagnosis
"The comprehensive care I received at UK Markey not only focused on treating my cancer, but their team also saw me through some of the most challenging personal moments I have ever experienced."
The Faces in the Fight Against Cancer
Behind every diagnosis is a person with a story. As the only NCI-designated cancer center in Kentucky, we're committed to fighting alongside each patient, through triumph and tragedy. Here's how your support is helping to change outcomes for patients and is making UK Markey the place where Kentucky comes to beat cancer.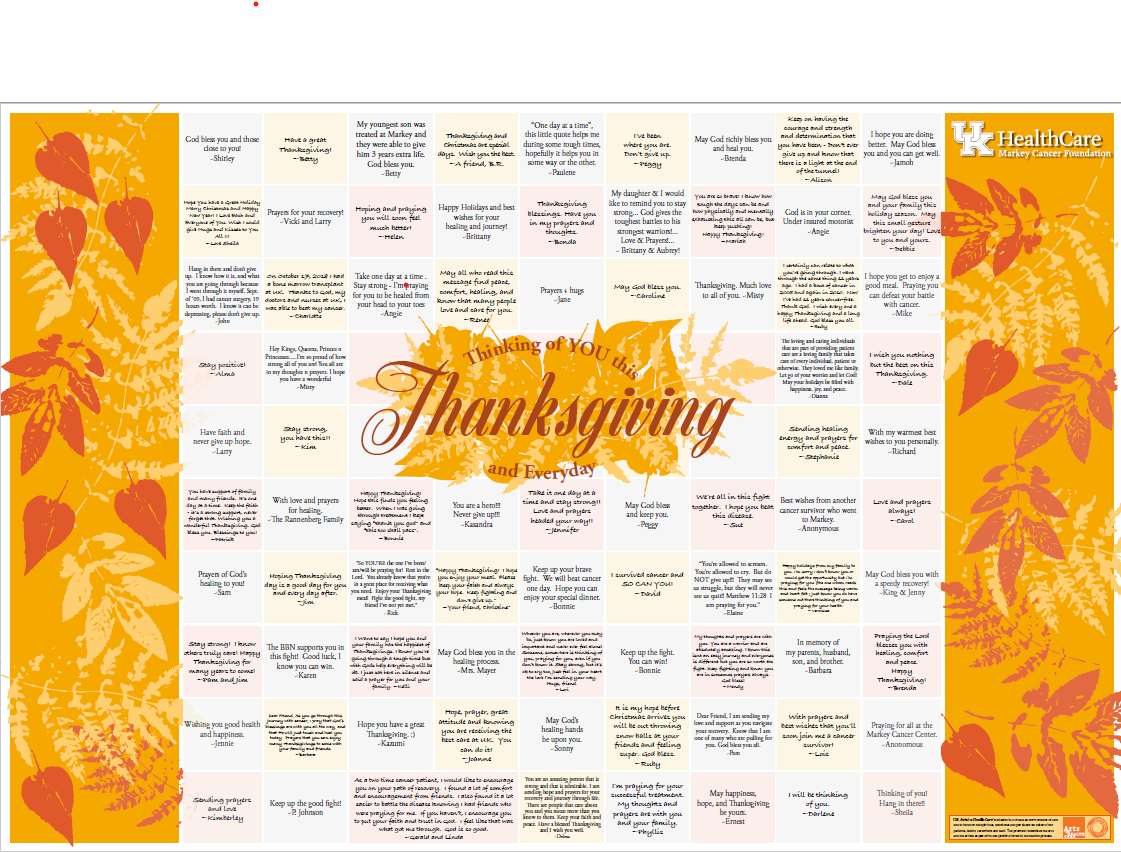 The UK Markey Cancer Foundation Provides Annual Thanksgiving Meal and Banners Full of Kind Messages to Those Receiving In-Patient Treatment During the Holiday
On Thursday, November 25, the University of Kentucky Markey Cancer Foundation will provide Thanksgiving meals to patients and their families staying at the Markey Cancer Center for treatment during the Thanksgiving holiday. Through generous donations…

Markey Women Strong News & Updates | Issue 3
Get to know your 2021 Markey Women Strong Distinguished Researchers: Dr. Emilia Galperin and Dr. Luksana Chaiswing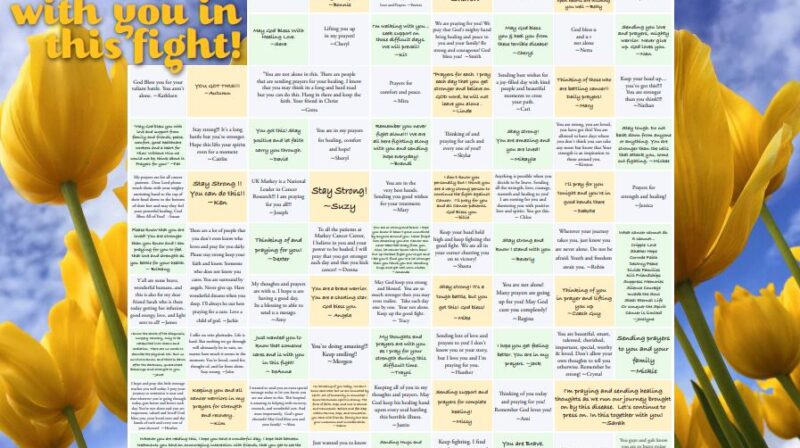 UK Markey Cancer Foundation Aims to Brighten Patients' Day with Kind Messages from the Community
The UK Markey Cancer Foundation gathered kind messages of support from the community dedicated to the patients going through treatment at the UK Markey Cancer Center. The messages will be turned into banners and hung for patients to read.