Advance the Fight Against Cancer
Together, we can take on cancer from every angle and triumph over this terrible disease.
Your Support Makes All the Difference In the Fight Against Cancer
Thousands of patients who turn to UK Markey each year rely on the generosity of community members like you who are dedicated to beating cancer in Kentucky. With our team working across the entire spectrum of cancer care, you can feel confident that your support makes a difference, because in this life-and-death fight your gift helps attack cancer in multiple key areas.
Patient Care
Leading-edge clinical treatment, caring staff and support services make the road to recovery possible.
Research
World-class researchers, across a broad spectrum of cancer research fields, create life-changing outcomes for patients.
Prevention
Screening programs and cancer risk education reduce Kentuckians' likelihood of developing cancer.
Patient Assistance
Comprehensive support services treating more than just the disease help patients and their families navigate cancer.
Leading-Edge Facilities
State-of-the-art technology ensures every patient receives innovative treatment and a customized care plan.
A Message from the Director
"Our principal mission at the UK Markey Cancer Center is saving lives. Thanks to the support of our wonderful friends, we stand ready to offer the world's most advanced treatment options to our patients. It is you who helps us achieve this. It is you who makes the difference. It is you who helps save lives."
B. Mark Evers, MD
Director, Markey Cancer Center
patient-care
Patient Care
At UK Markey, there isn't a one-size-fits-all approach to fighting cancer. Through generous donor support, we're able to develop individualized, state-of-the art treatment plans for each and every patient.
It's through the compassion and commitment of our physicians, nurses, medical professionals—and donors like you—that our patients know the entire UK Markey community is with them in the fight against cancer.
Compassionate Care
Our expert medical team, supported by our donors, has provided advanced cancer care for more than two decades.
Cases Across Kentucky
UK Markey treated over 3,000 new cancer cases in 2018.
Being There for the Community
2020 brought 118,184 visits through the doors of UK Markey from patients seeking help in their battle against cancer.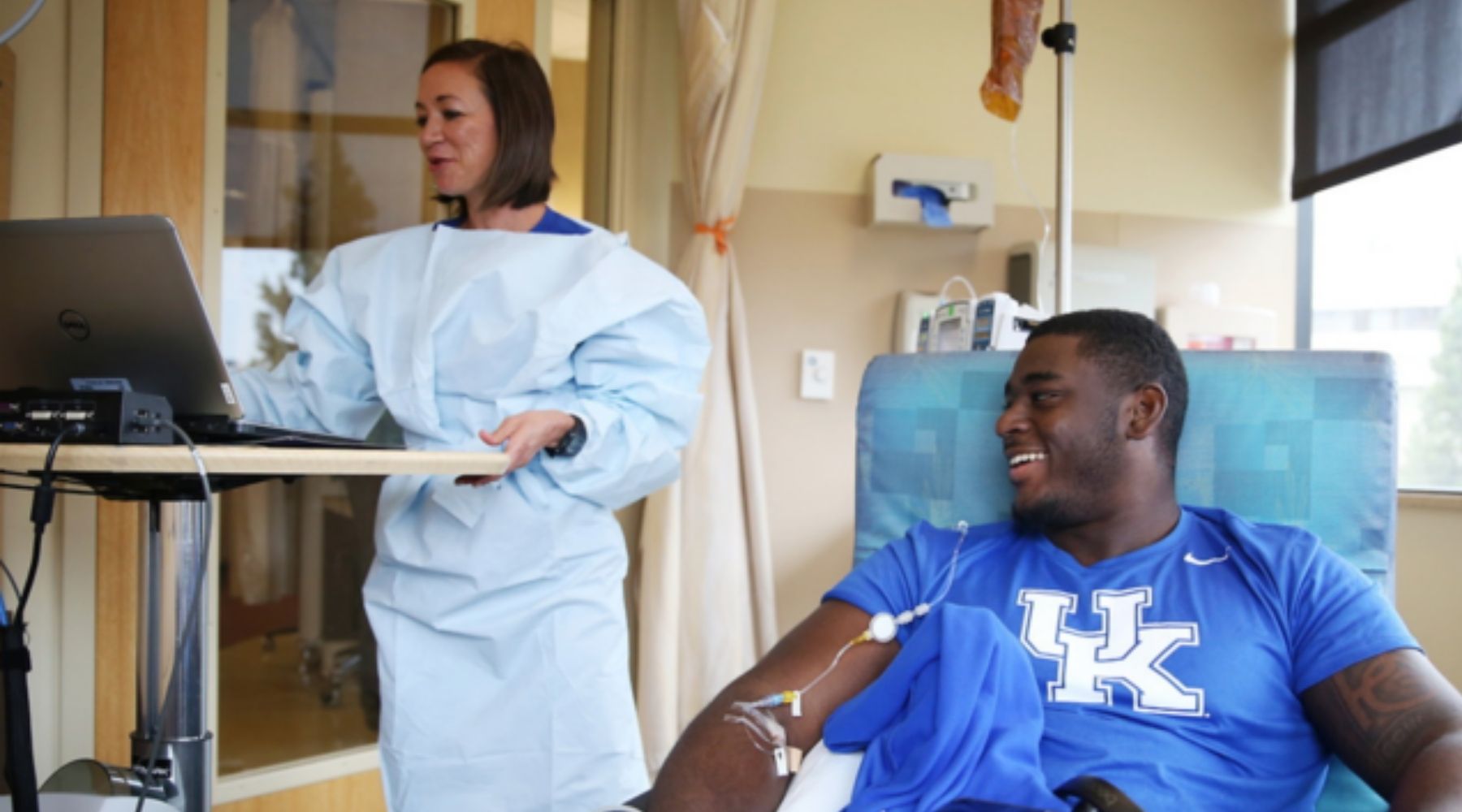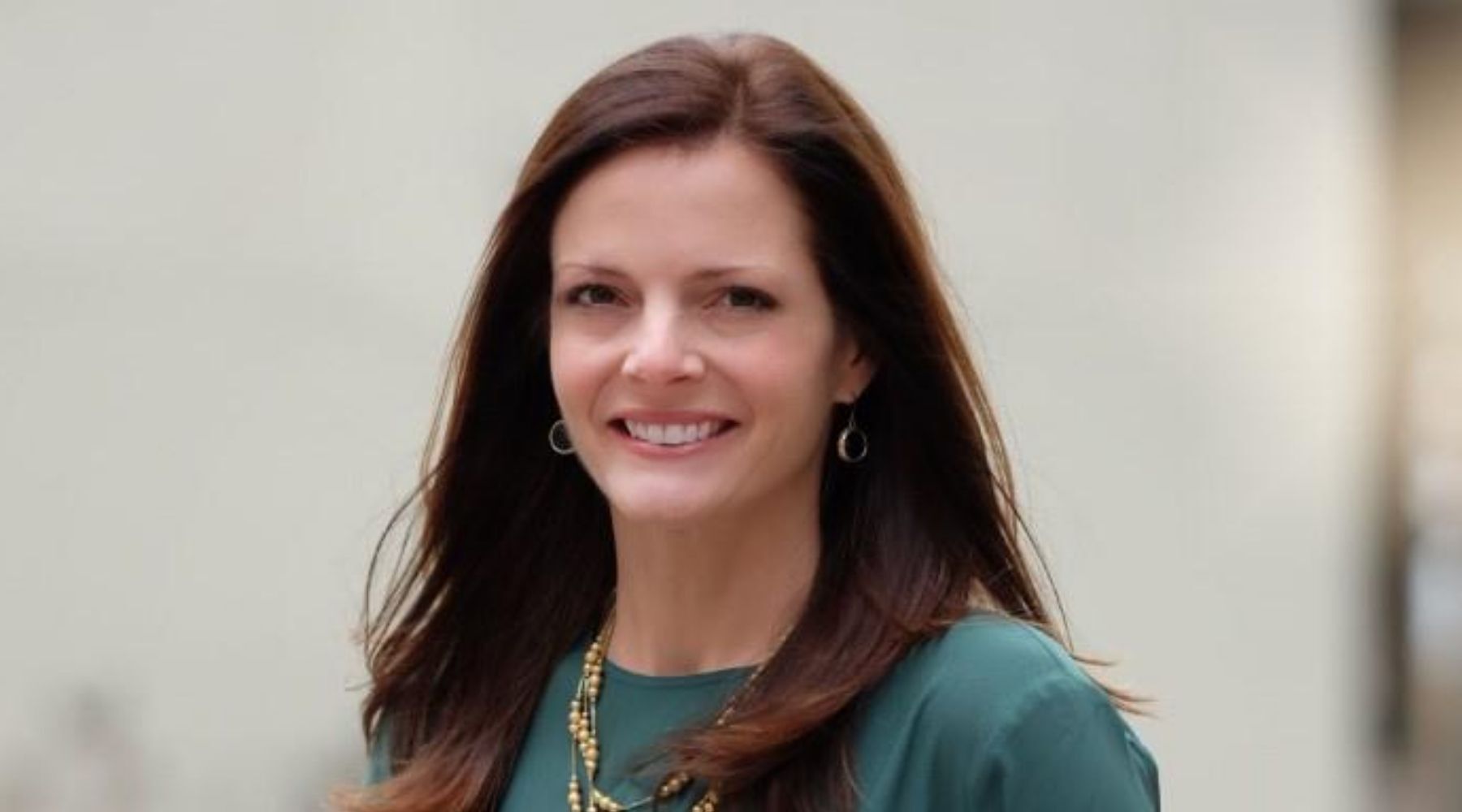 Areas of Impact
Nurse Navigator
The UK Markey Cancer Foundation's Nurse Navigator serves as a resource for grateful patients and their families, ensuring those who generously support UK Markey do not face a cancer diagnosis alone. Assisting with the navigation of appointments, services and resources related to care, the Foundation is there for donors every step of the way.
research
Research
Your support helps foster leading-edge research and clinical trials currently underway at UK Markey, holding the promise of breakthrough treatments, innovative therapies and better screenings. Together, we're changing outcomes for patients across the entire spectrum of cancers.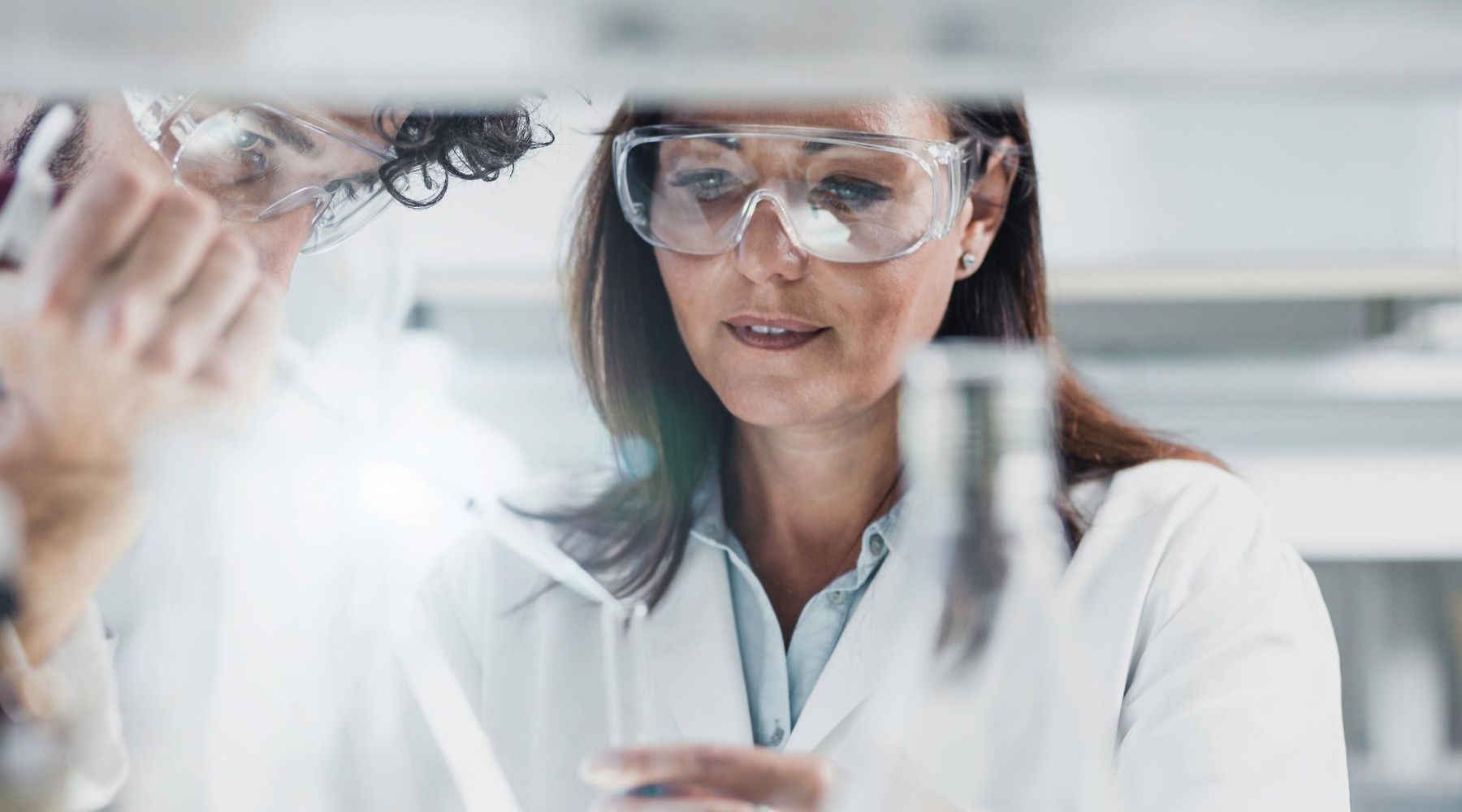 Collaboration
Our research brings UK faculty members from eight colleges and 53 departments together to battle cancer.
Robust Research
258 projects are underway covering all phases of cancer prevention, detection and treatment.
Women-Led Research
Markey Women Strong funds women-led research that is transforming cancer care.
Leadership
UK Markey's commitment to advancing the fight against cancer through research inspires significant support for Kentucky's only NCI-designated cancer center.