Attend an Event to Fight Cancer
Join your neighbors and people who care about defeating cancer in Kentucky at one of our signature events. You'll make a difference while enjoying the things you love.
Explore the Events Calendar
We'd love to see you and your family at one of our events! From casual to glamorous, UK Markey hosts a variety of events to fund the fight against cancer. Explore our calendar to find an activity that fits your style and your schedule.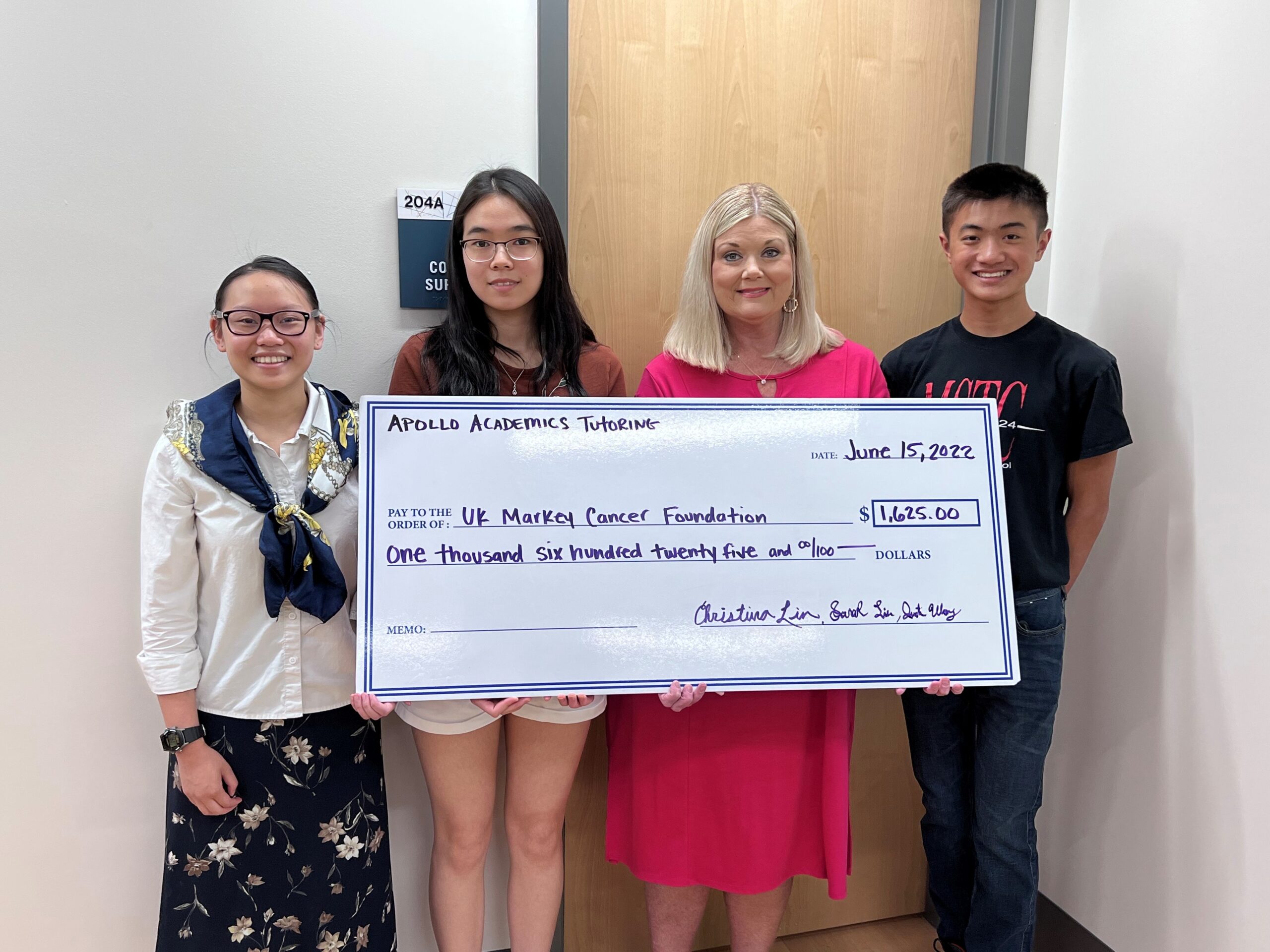 Apollo Academics Tutoring
Dunbar High School students Christina Lin, 16, Sarah Lin, 16, and Justin Wong, 15, give to the Markey Cancer Foundation through their tutoring service, Apollo Academics Tutoring.
Organize a Fundraising Event
Use your passion and creativity to organize your own fundraiser. We'll tell you how.