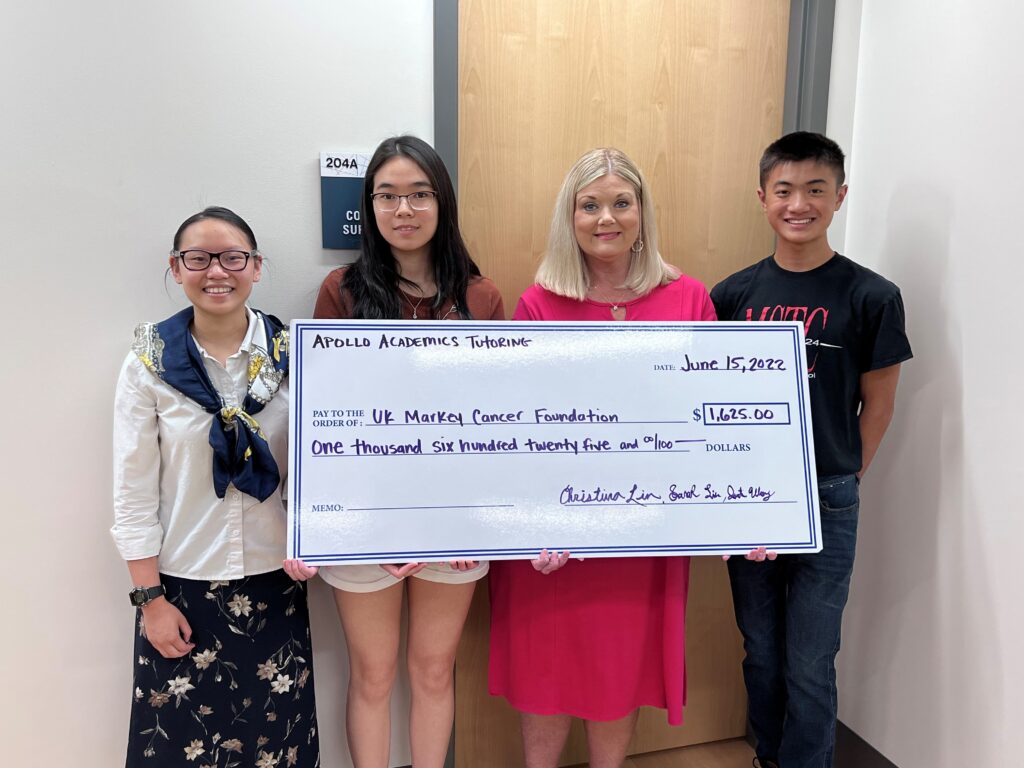 In 2021, Dunbar High School students Christina Lin, 16, Sarah Lin, 16, and Justin Wong, 15, created Apollo Academics Tutoring, a service to tutor other students. Rather than collect payment for their time, the three teens decided that they wanted to contribute to their community and directed their clients to donate to their chosen organization in honor of Apollo Academics Tutoring. Acknowledging that cancer is such a prevalent and serious issue in the world, especially Kentucky, Christina, Sarah, and Justin designated the UK Markey Cancer Foundation as the beneficiary of their generosity and kindness.
Thanks to their tutoring services, in just 8 months, over $1,600 has been donated to the Markey Cancer Foundation.  
"We are grateful for all of our donors that recognize the need to support the fight against cancer. But when it is a group of young people who, unprovoked, want to contribute to their community, it is very special", says Michael Delzotti, CFRE, FAHP, President & CEO, UK Markey Cancer Foundation.
As the students enter their junior year of high school, they plan to continue their business and hope that they will be able to bring in more clients, resulting in more dollars raised for a worthy cause.