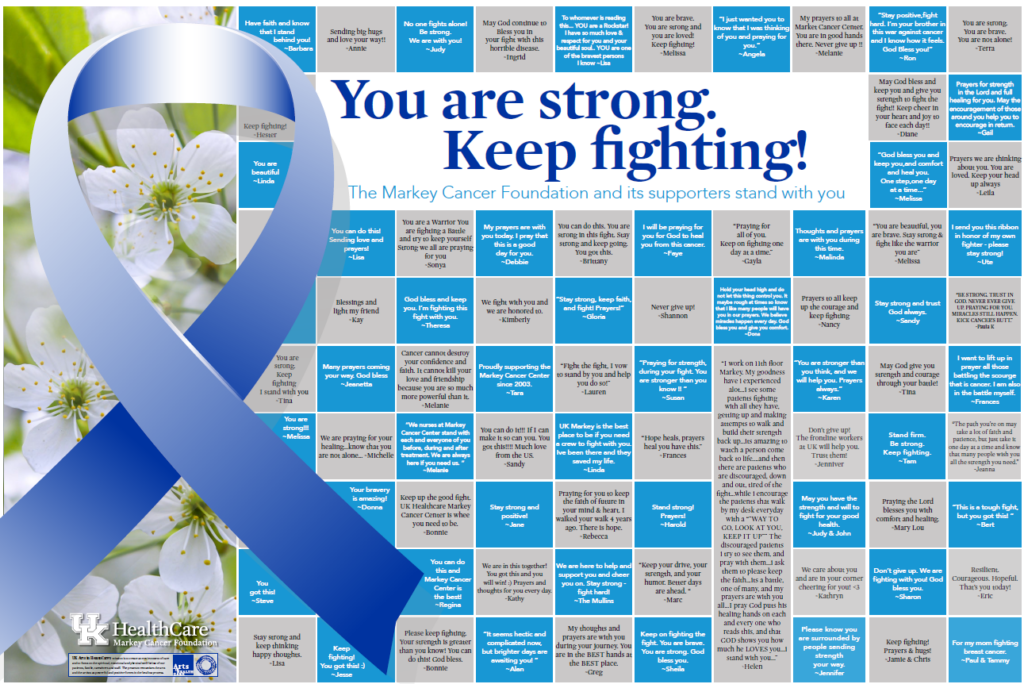 Through what has now become a tradition taking place multiple times a year, the University of Kentucky Markey Cancer Foundation collected hundreds of kind and uplifting messages for those receiving in-patient care at the Markey Cancer Center for banners to be displayed on each in-patient floor.
The messages are collected through a direct mail campaign and most often returned with a gift supporting the Markey Cancer Foundation. Additionally, messages are submitted through social media and email.
The banners are displayed on in-patient floors so that patients, family and staff can read the kind words that are sent in their honor.
New messages are compiled quarterly, with new banners being created each time. While hundreds, and sometime thousands, of messages are submitted, the banners can only fit around 80 messages. However, to read all the messages submitted, click here.