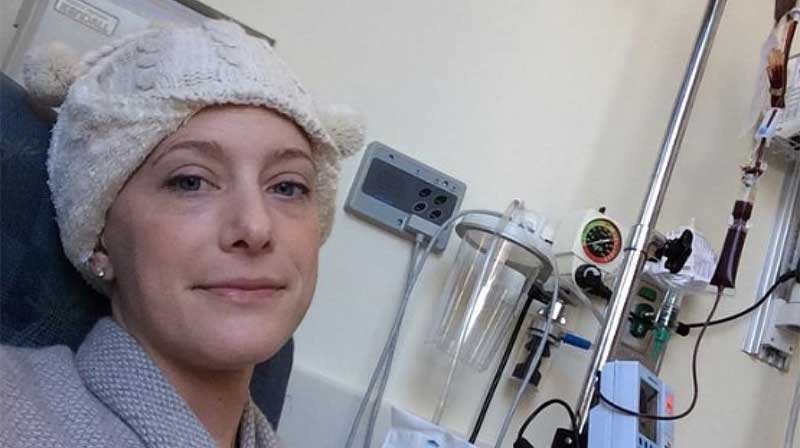 I first noticed the lump on my collarbone while visiting family in Massachusetts.
The doctors there told me the lump was an infection, but my gut told me to get a second opinion. So I turned to the UK Markey Cancer Center.
At UK Markey I learned that the doctors in Massachusetts had misdiagnosed my condition. A biopsy revealed that I had thyroid cancer. But then I received worse news… I also had Hodgkin's Lymphoma.
So my journey began. I was given eight rounds of chemotherapy, without a single break. The treatments were so difficult. My white blood cell count was virtually down to zero. I experienced bone pain and the fatigue was draining. It was so bad they had to keep me in the hospital for days at a time.
Looking back, I wonder how I got through it. I do know I could not have done it without the incredible doctors and nurses at UK Markey. I was especially inspired by the nurses, who were there by my side every step of the way.
I also know that I have the supporters of UK Markey to thank, who make so much more possible in our community's fight against cancer.
Thanks to UK Markey, my life is now looking up. Shortly after treatment I met and married my husband, Carter, and I'm so grateful to still be here today for my two young daughters.
Through this experience I also realized that nursing is my calling and I enrolled in nursing school! I look forward to making a difference in patients' lives now, too.
To the friends of UK Markey, thank you from the bottom of my heart.
Yours very sincerely,
Gwen
Cancer Survivor