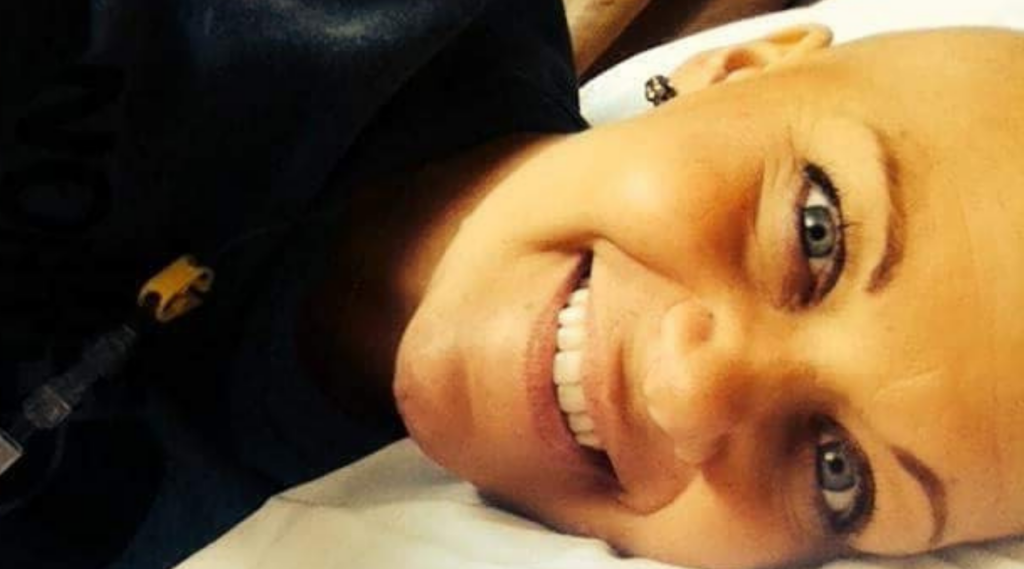 UK Markey saved my life.
On June 16, 2016 when I found out I had cancer, I was petrified. I was by myself, lying in a bed in another hospital. My husband, Greg, was two hours away at a training session for his job as a state trooper. My mom was more than 3 hours away. At that moment it felt like I had been handed a death sentence.
In that other hospital there was a feeling of doom and gloom. But thankfully, Greg has a colleague whose wife, Rachel, works at UK Markey.
"You have to get her to UK Markey right away!" Rachel told her husband who then told Greg. That turned out to be the best advice we ever received. My cancer was one of the most aggressive types, and they wanted to meet with me right away.
When I arrived, I was impressed how much the doctors at UK Markey already knew about my case. They had developed a treatment plan and seemed confident. From the beginning, the whole staff at UK Markey… the doctors… nurses… everybody projected optimism. That made me feel so much better. As I told them, my three children are the absolute reason that survival was the only option.
I started chemotherapy right away to shrink my tumor before it could be removed surgically. My treatment included a drug called Herceptin, a targeted therapy which often produces positive outcomes. Amazingly, my tumor shrank dramatically after just the first treatment!
Six treatments later, my energy levels started to come back, and I was able to resume my busy life while continuing with Herceptin for a year. After a brief rest, I was scheduled for surgery to remove my tumor, followed by a course of radiation therapy.
Long story short, I went from having a 5cm aggressive tumor to being completely cancer free. Right now I get checkups every six months, and pretty soon that will be reduced to once a year.
I'm so grateful to the members of our community who choose to help make this world-class treatment possible. My children, Kruise, Kierce and Kourt, and my husband Greg all feel the same way. It's like this outstanding cancer hospital saved their lives too.
Once again, a special thank you to those who help cancer patients like me by supporting UK Markey. The generosity of our community helps save lives!
Sincerely,
Ali
Cancer Survivor