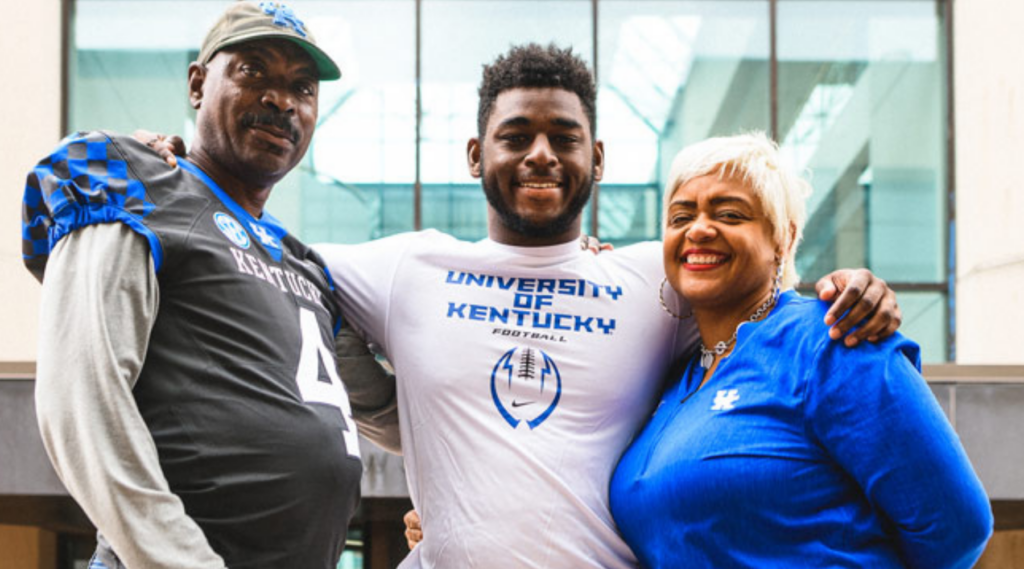 It's been almost two years since I was told my son had cancer.
Josh is a proud UK Wildcat football player, but he's my baby first. And when he was diagnosed with aggressive skin cancer, I went numb. I was terrified of losing him.
At 19 years old and in great health, Josh never suspected the spot on his foot might be cancer. He thought it was just a blood blister. Luckily, his trainer sent Josh to a dermatologist, and a biopsy revealed his diagnosis: acral lentiginous melanoma, a rare but aggressive form of skin cancer that can be deadly if not diagnosed early and treated promptly.
For Josh, that meant undergoing surgery two days after getting his diagnosis, and then a second surgery to remove the remaining cancer cells. All of this was followed by months of state-of-the-art immunotherapy treatments to boost Josh's body's ability to fight cancer.
Josh's life was in the hands of UK Markey Cancer Center's world-class team. They had the expertise and the resources to give him the care he needed to beat this terrible disease. With full confidence in his care, I could focus on my role as a mom… loving and supporting my son.
Josh is now cancer-free and back on the football field where he belongs! This would not have been possible without the generosity of community members who support UK Markey's lifesaving work.
I'm sharing my family's journey hoping it will help save the life of someone else's son or daughter right here in Kentucky.
On behalf of all the parents who've gone through a child's battle with cancer—and those who are going through it now—I want to say thank you for supporting UK Markey.
With gratitude,
LaTauna
Josh's Mom