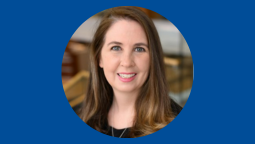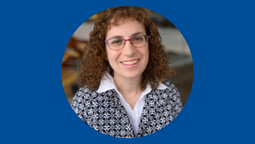 On Friday, May 12th, the University of Kentucky Markey Cancer Foundation's Markey Women Strong program awarded its annual Distinguished Researcher Grants to UK Markey Cancer Center researchers Dr. Rina Plattner and Dr. Christine Brainson.  This marks the 7th consecutive year of funding awarded to Markey Cancer Center female-led cancer research teams, totaling $700,000.
The researchers, as chosen by the Markey Cancer Foundation's Markey Women Strong members, are each awarded with a $50,000 grant to fund their proposed cancer research. Rina Plattner's, PhD, project is titled "Developing New Therapies for Metastatic Melanoma", and works to develop new therapies for melanoma that has spread throughout the body, which do not respond to the standard treatments.
Christine Brainson's, PhD, project is titled "Overcoming Therapeutic Resistance in Lung Cancer Using Novel Combination Therapies". Her lab focuses on understanding how genetics and epigenetics interact in lung cancer, with a goal of developing new precision medicine options.
Started in the summer of 2016, Markey Women Strong is comprised of philanthropic women and men who aim to make a meaningful difference in cancer research by funding female researchers focused on advancing the fight against cancer at the University of Kentucky.
The Markey Women Strong program is one of the most hands-on opportunities donors have to support the Markey Cancer Foundation, thus making Markey the place where Kentucky comes to beat cancer. Each member of Markey Women Strong contributes an annual donation of $1,000. Together, the members of Markey Women Strong read grant applications, hear from the researchers, and then vote to decide which UK Markey Cancer Center grant applicants receive the research support.
To learn more about the Markey Women Strong program or becoming a member, please click here visit ukmarkey.org/markeywomenstrong.