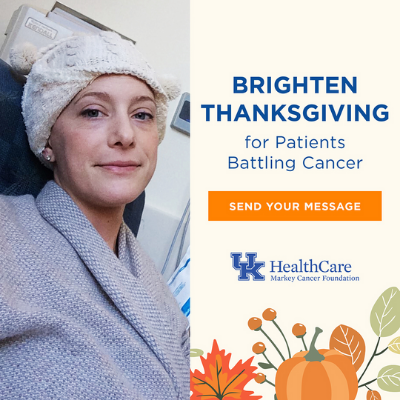 The UK Markey Cancer Foundation created a campaign aimed at brightening the Thanksgiving holiday for those receiving in-patient treatment at the Markey Cancer Center.
Friends throughout the community were able to submit a kind message or note of encouragement through Facebook and email, which were then used to create banners that are currently on display on the in-patient floor at the Markey Cancer Center. The hope is that patients will have the opportunity to read some of the heartfelt thoughts that have been submitted.
While around 80 messages were used in the banner, over 800 beautiful submissions were made. A list of the wonderful messages can be viewed here.