Markey Women Strong News & Updates | Issue 1
Catch up with the 2020 Markey Women Strong Research Grant recipients, Drs. Teresa Fan and Kate Zaytseva, and hear how the pandemic has affected their research, as well as other updates from the Markey Cancer Foundation and Markey Cancer Center.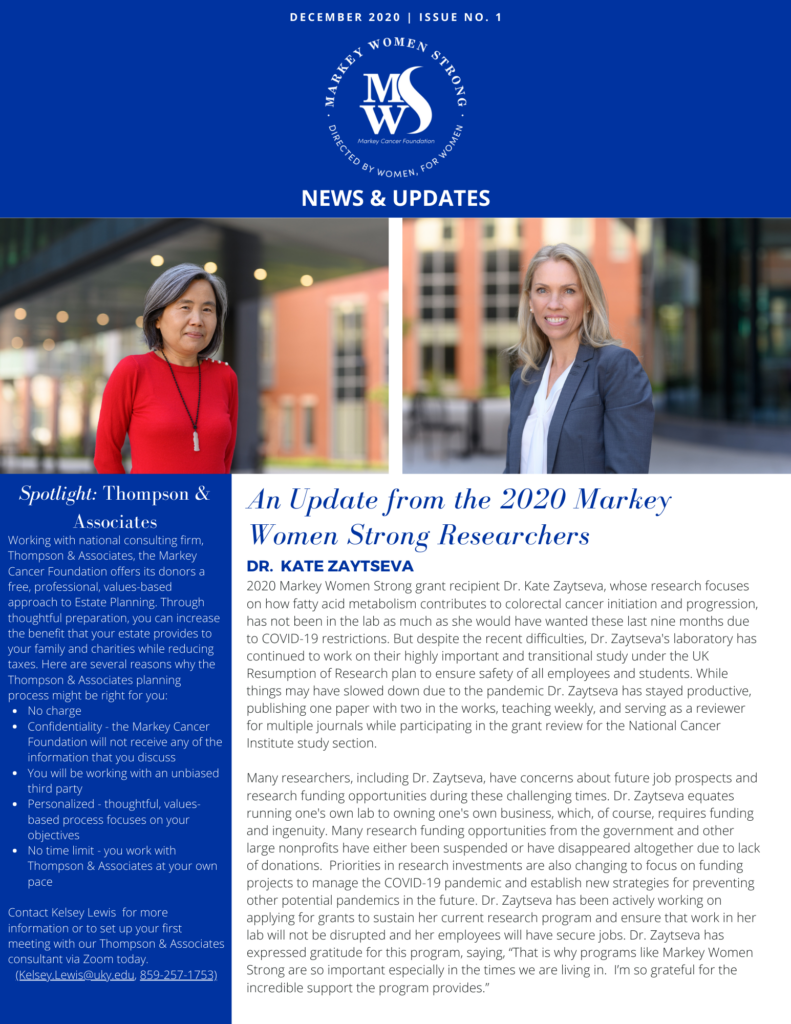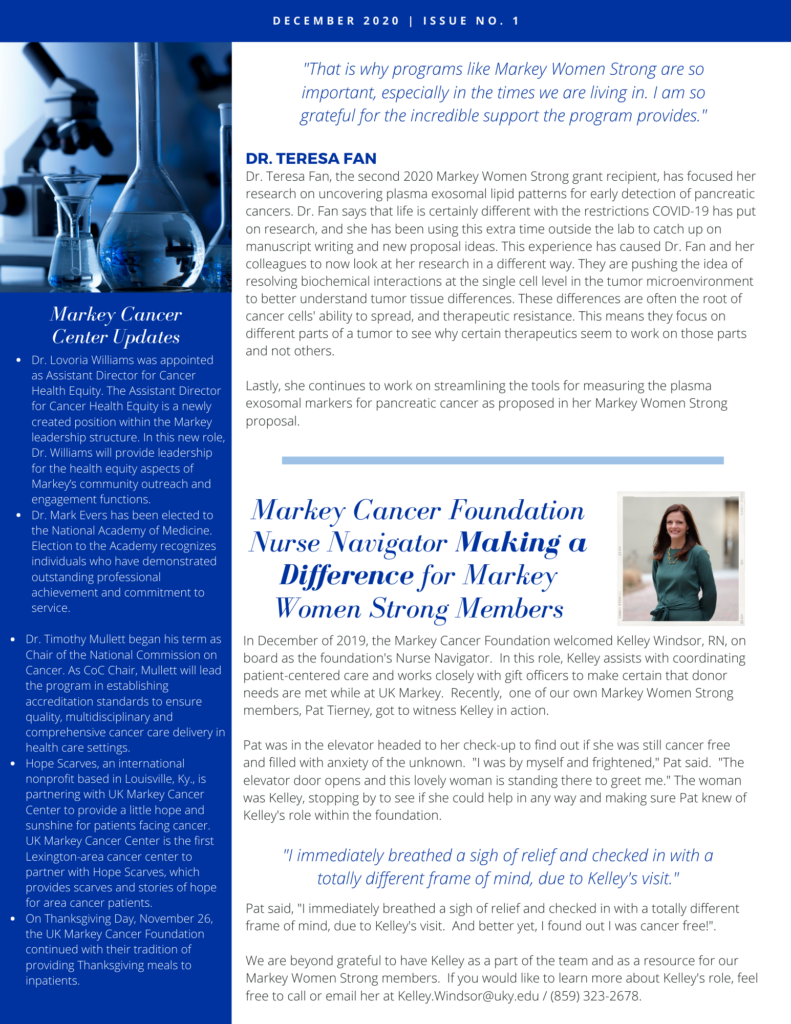 Join Markey Women Strong
As a member of Markey Women Strong, you'll fund groundbreaking research on cancer prevention, treatment and patient care. Join today and make a significant impact in the fight against cancer.