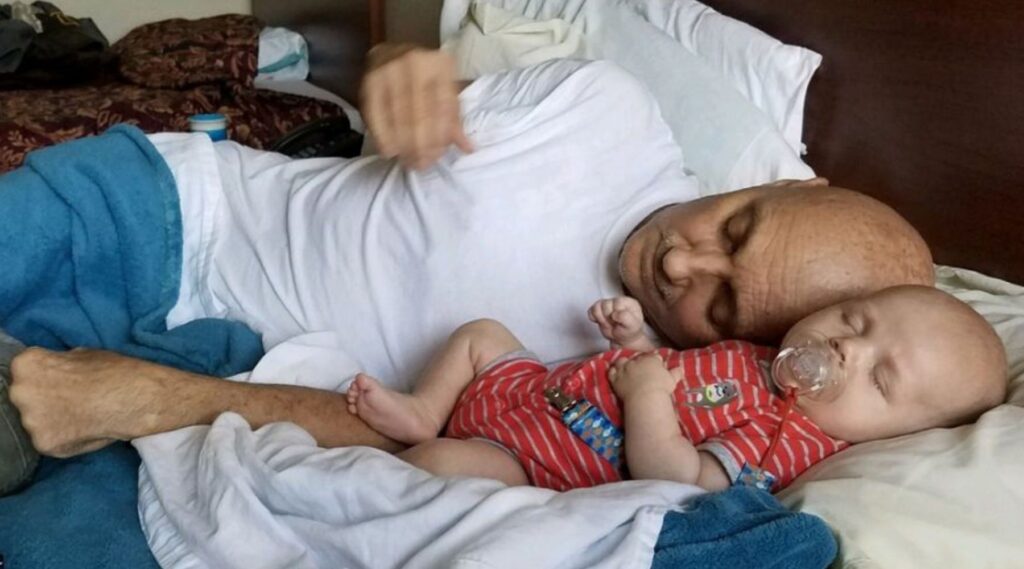 I thought my options had run out.
At 56 years old I was suffering from a devastating case of B-cell lymphoma, a blood cancer in the lymph nodes. Intensive chemotherapy at another hospital had been unsuccessful in stopping the advancement of my cancer. And that's when I was referred to the UK Markey Cancer Center for treatment that ended up saving my life.
I was placed under the care of UK Markey's lymphoma specialist, Dr. Saeed. In consultation with his team, Dr. Saeed recommended a bone marrow transplant as the next step in my fight. But unfortunately I had a relapse.
Then a revolutionary new immunotherapy, a type of CAR-T therapy known as Yescarta, was introduced at UK Markey.
Dr. Saeed explained everything to me clearly and carefully. And I realized I wouldn't be around much longer if I didn't take the chance.
Doctors extracted T-cells from my blood and modified them in a laboratory. These modified T-cells were then infused back into my body, where they locked onto and killed the cancer cells in a highly targeted way—it was truly amazing!
Four weeks after treatment, I was discharged from UK Markey and today I am in remission! I still have a long way to go before I can hop on my motorcycle and go for a ride the way I used to. But I'm alive and getting stronger every day.
And UK Markey didn't stop taking care of me even though my cancer treatment was over. They set me up with physical therapy and other medical resources to help me on the road to recovery.
My wife, family and friends stood by me the whole way, and I'm incredibly grateful to them. My little grandsons don't know anything about lymphoma… thankfully… but they do know Pop is still here and loving them.
The UK Markey Cancer Center is a great hospital. And it's generous people from our community who make it possible for them to offer late-stage cancer patients like me the most revolutionary new treatments… like the CAR-T therapy that saved my life.
Yours truly,
James
Grateful Cancer Survivor