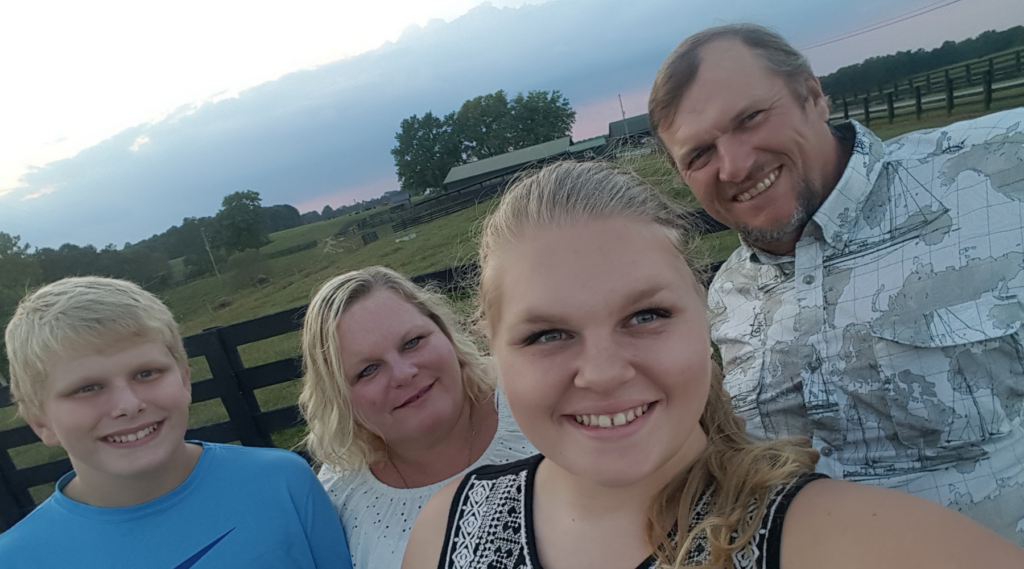 UK Markey saved my husband Darrell's life.
When Darrell was diagnosed with Hodgkin Lymphoma at the age of 48, his cancer was already at Stage 4 and his prognosis was poor. The first hospital he went to tried several therapies, some especially painful, but none of them produced a noticeable reduction of his cancer. After several months, Darrell was referred to the UK Markey Cancer Center.
UK Markey was one and a half hours from where we lived, and we were worried about having to travel so far away from our young kids. But Darrell's doctors were so great and made sure to find ways around this. When Darrell was started on daily radiation therapy, the UK Markey doctors arranged it so that he could be treated close to home under their supervision.
After 19 days in the hospital for a bone marrow transplant followed by antibody therapy, tests continued to show malignancies. So Darrell started a course of immunotherapy with a drug called Aptivo, which targeted and attacked his cancer cells. However, even that wasn't quite enough—he still needed one more bone marrow transplant.
In the end, Darrell spent 34 days at the UK Markey Cancer Center. Since the second bone marrow transplant, there is no evidence of disease. His amazing doctors and nurses brought Darrell back from the brink and he's cancer-free!
Darrell has always been a real fighter and I remember how he used to say, "don't say can't… because can't never could." That was why we went to UK Markey. When it comes to beating cancer, they refuse to say can't.
Besides the world-class doctors, I'm truly in awe of UK Markey's nursing staff. On Darrell's floor there was a nurse named Connie, and we felt so safe with her.
I was also impressed by the help we received from the social worker, Joan. There were so many complicated things we had to deal with, and Joan was with us every step of the way.
Another thing, UK Markey has a meeting every week for caregivers like me. It's hard to explain how much of a positive difference that can make.
I certainly hope you never have to go through anything like we did, but if you do, there is no hospital I would recommend more than the UK Markey Cancer Center. We are very grateful for them, and for the community's support in helping win these battles against cancer. When it comes to supporting an institution, this is a very worthy cause.
Thank you from the bottom of my heart,
Amy
Darrell's wife