Markey Women Strong News & Updates | Issue 4 | December 2021
We take a look back at the Markey Cancer Center's successes in research in 2021.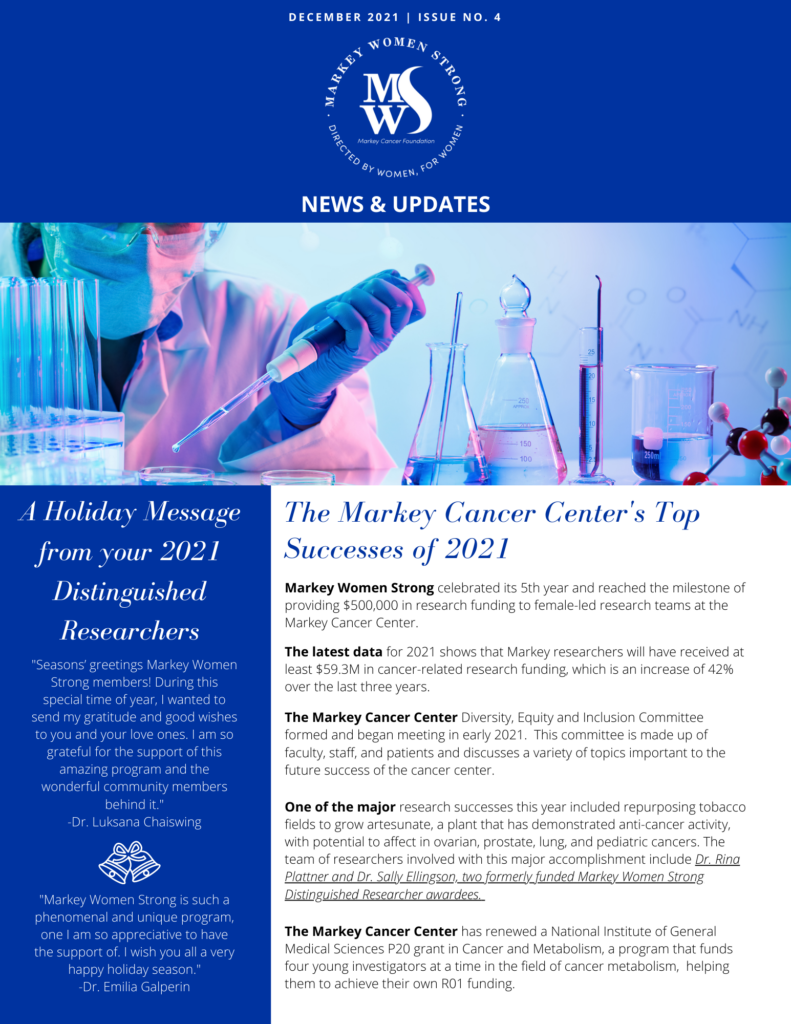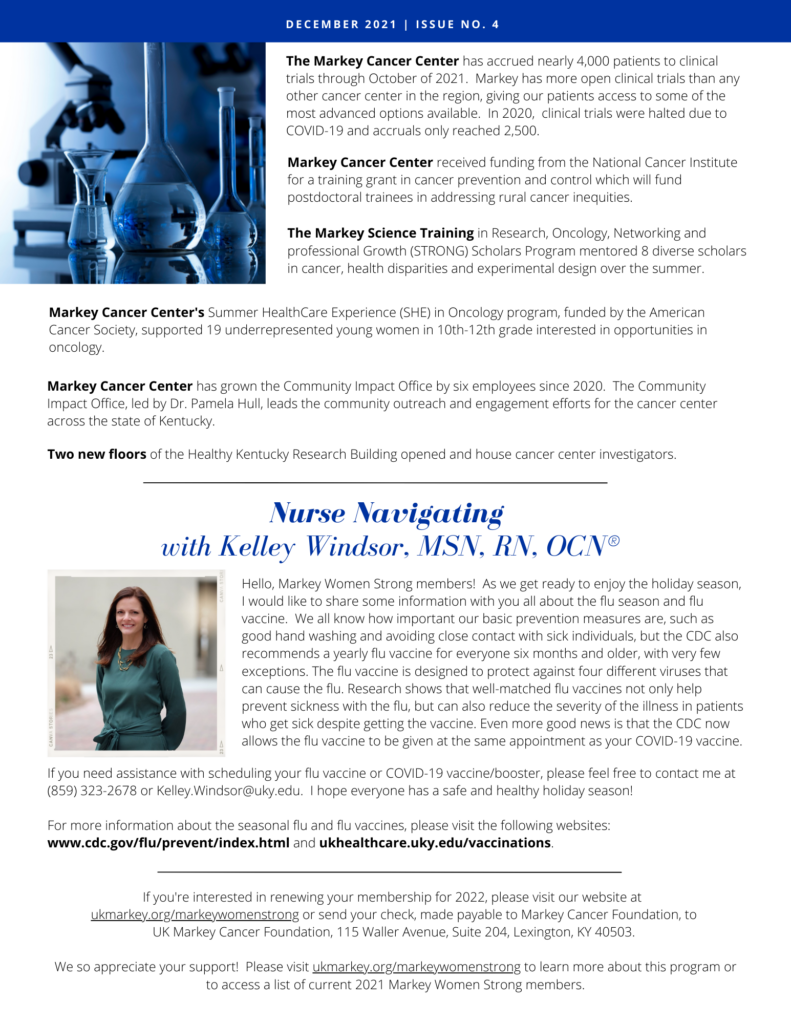 Join Markey Women Strong
As a member of Markey Women Strong, you'll fund groundbreaking research on cancer prevention, treatment and patient care. Join today and make a significant impact in the fight against cancer.