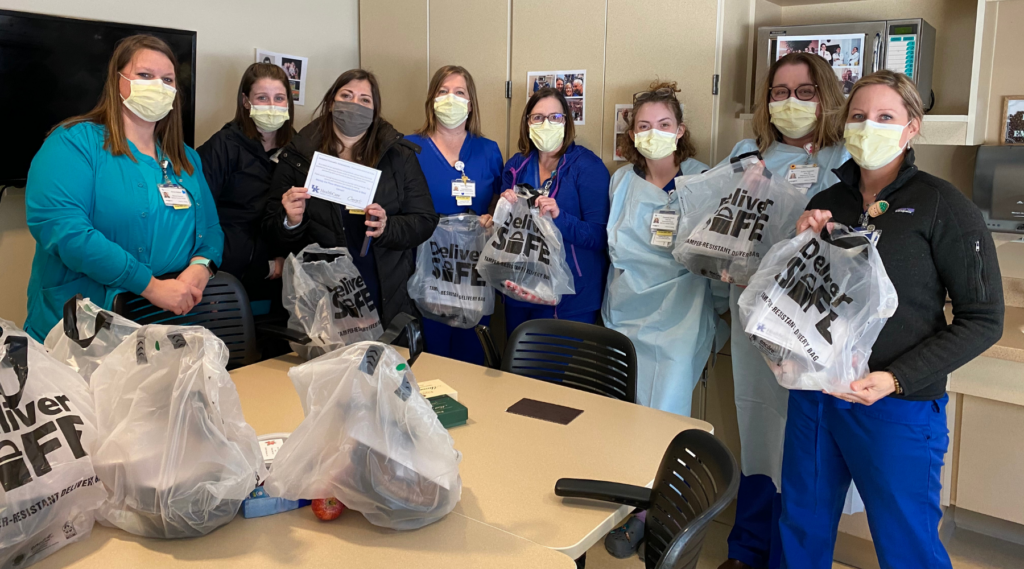 LEXINGTON, KY – On January 28, the University of Kentucky Markey Cancer Foundation, via a donor-restricted gift, provided 295 lunches to members of the clinical staff at the University of Kentucky Markey Cancer Center.
This was the second time during the COVID-19 pandemic that the Markey Cancer Foundation provided lunch, funded by their donors, to the clinical staff and healthcare workers that have been tirelessly caring for their patients who continue to battle cancer.

"Providing lunch to our Markey colleagues gives us great pleasure. It has always been our honor to serve the cancer center and its staff. In these extraordinary times, we wanted to thank them for their service and inspiration. They make Markey Cancer Center a place of science, hope, promise and compassion for our patients and their families. They make Markey the place where Kentucky comes to beat cancer. This was a small token of our thanks and admiration," said Farra Alford, Sr., Chair, Markey Cancer Foundation Board.
The lunch was organized in partnership with local Lexington restaurant Carson's Food & Drink, who executed a seamless drop-off to the Cancer Center on Thursday.
"The staff was very grateful and excited about receiving today's lunch. During a busy and difficult time, it is always nice to feel recognized and appreciated," said Nina Barnes, RN, MSN, CNML, Nursing Director for Oncology Services & Acute Pain Services.
The Markey Cancer Foundation continues to welcome community involvement and support as it plans to continue this gesture of appreciation, making sure that staff throughout Markey know they are valued.
To make a gift to the Markey Cancer Foundation in support of the clinical staff and healthcare workers, please click here.