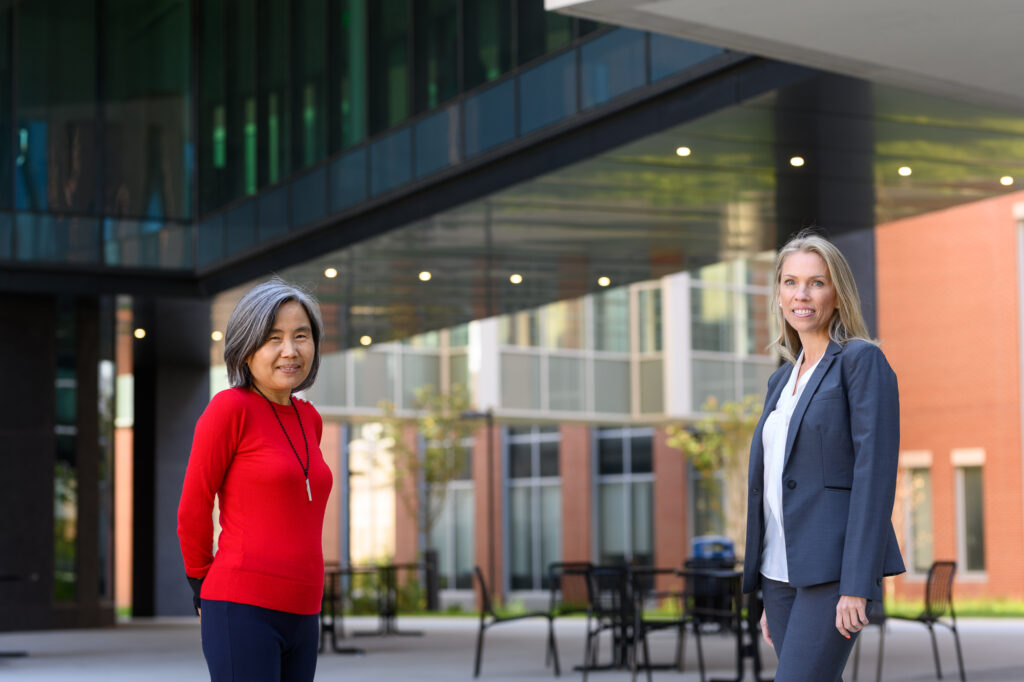 Now in it's 5th year, the UK Markey Cancer Foundation's Markey Women Strong program continues to advance cancer research with its unique premise of funding two female cancer researchers with a Distinguished Researcher Grant yearly.
When you join with a membership contribution of $1,000, you support female researchers working to unlock
the mysteries of cancer through two grants of $50,000 each.
Every year Markey Women Strong members review proposals and, through a voting process, award $100,000. During the year, grant recipients update members—giving you an exclusive look at the latest in cancer research, and how your donations are fueling groundbreaking discoveries right here in Kentucky.
You can renew your Markey Women Strong membership or sign-up for the first time by clicking here.
Please renew or sign-up by March 31, 2021 to be a part of the voting process for the 2021 Distinguished Researcher Grant recipients.
Please contact Kelsey Lewis at Kelsey.Lewis@uky.edu with questions or for more information.