Markey Cancer Center Apparel Fundraiser
Benefitting the Markey Cancer Foundation
The Psych-Oncology department of the Markey Cancer Center is selling Markey Cancer Center apparel to benefit the Markey Cancer Foundation. Get yours today!
Samples are available for viewing/trying on in Combs 310.
To order, please fill out the order form here.
Then, submit payment via cash, check, or credit card (below).
Please make checks payable to UK Markey Cancer Foundation.  Cash and checks should be delivered to Combs 310.
Orders will not be fulfilled until payment has been received.
If you have any questions, please contact Kimberly Filson, RN (859) 562-2353 or Joan Scales, LCSW (859) 323-1403.
Available Merchandise
BG412 Medium Cotton Canvas Boat Tote 
$42.00
F232/L232 Men's / Women's Sweater Fleece Jackets.  Available in sizes XS – 4XL
$55.00 (XS-XL) $60.00 (XXL-4XL)
ST560/LST560 Men's/ Women's Sport Wick Flex Fleece Full Zip.  Available for both in sizes XS – 4XL
$45.00 (XS-XL) $50.00 (XXL-4XL)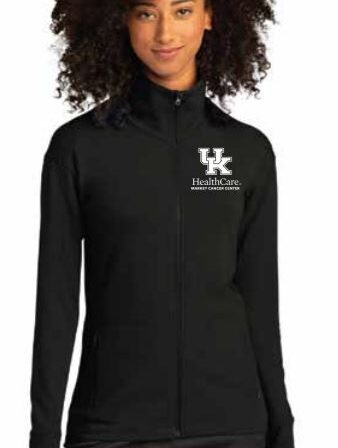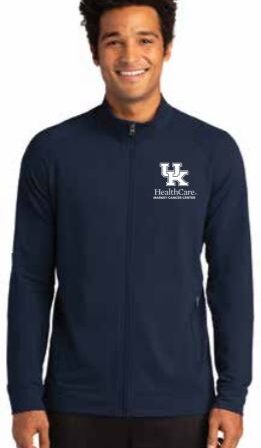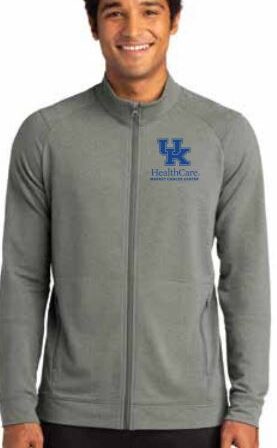 LSW289 Ladies Open Front Cardigan Sweater.  Sizes available XS – 4XL
$55.00 (XS-XL) $60.00 (XXL-4XL)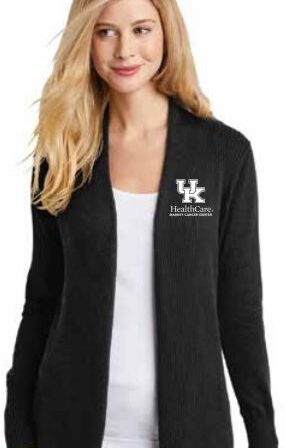 NL3601 Next Level Cotton Long Sleeve Tee. Available in sizes S-2XL and colors black, gray, white, and blue
$18.00 (S-XL) $23.00 (XXL-4XL)
NL3900 Next Level Women's Cotton Boyfriend T-Shirt. Available in sizes XS-4XL and colors black, gray, white, and blue $20.00 (XS-XL) $25.00 (XXL-4XL)